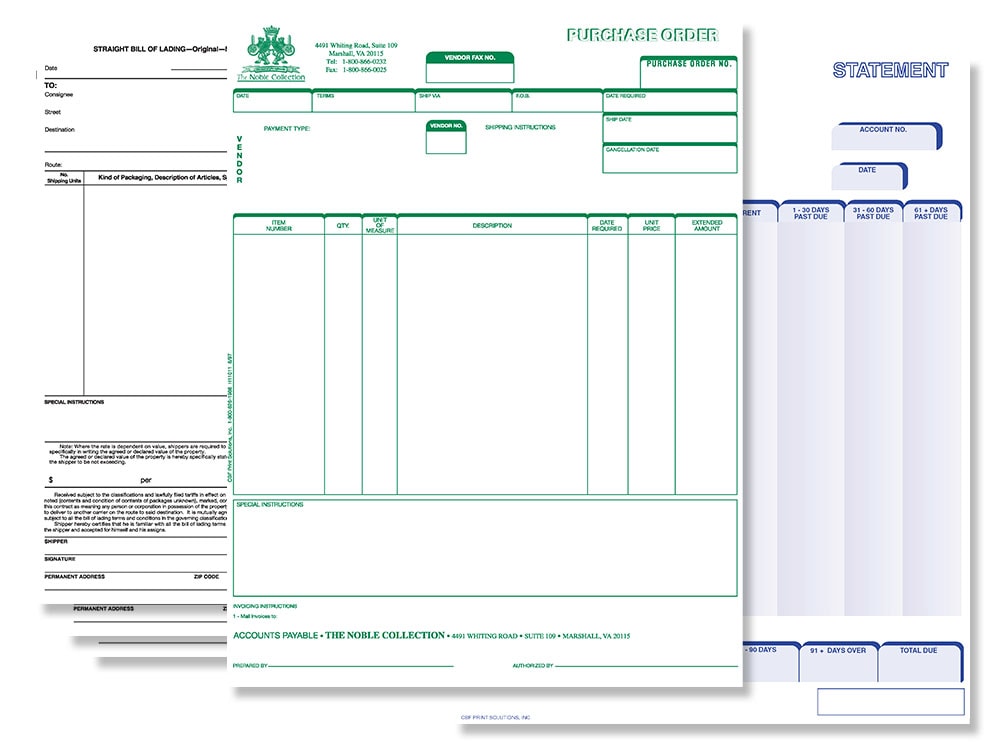 We have stock and custom printed business forms – laser, continuous and snap apart. Let us help your business maintain a cohesive look with customized packing lists, invoices, statements, etc. Our blue/green bar paper is in stock ready to ship. Please see below for the many options available to you.
Continuous forms, also known as pin-feed or tractor feed forms are available in standard (stock) designs or custom designs. Continuous forms is an umbrella term used to describe not only forms, but checks, labels, cards, tags, etc.
 
A major advantage of continuous forms is that they are available in multiple parts and a variety of papers and label materials.
Blue and Green Bar Laser Paper is ideal for desktop and high speed laser printers.